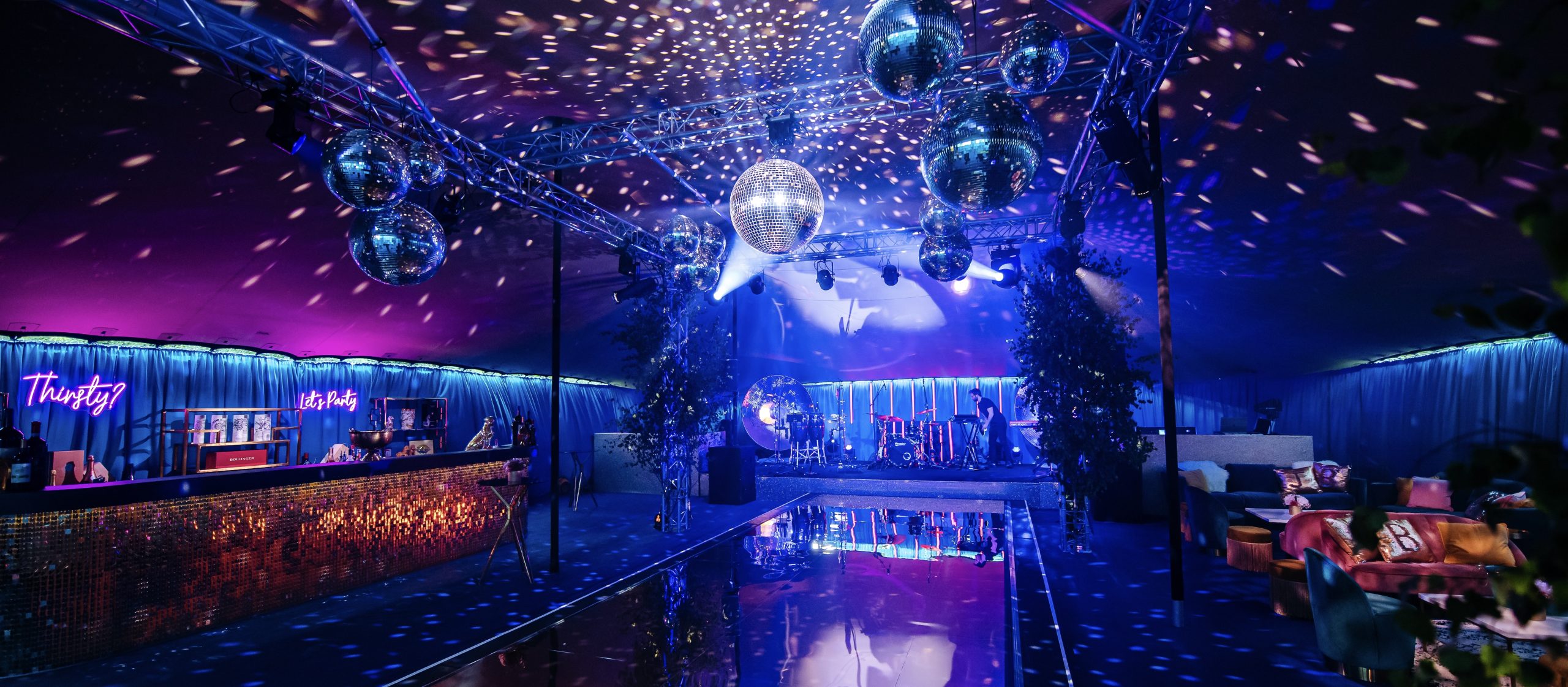 Disco fun was certainly had at this amazing wedding.
From the initial brief, to delivery of the party night, Focus project managed every element of the event.
An incredible heart mirror ball was suspended from a truss structure to create a statement piece for the party entrance. This structure was rigged by Focus crew and amazingly decorated with My Colour Is Gold's heart mirror ball and The Fresh Flower Company's beautiful florals. Lighting was installed to ensure the heart glowed all night.
An awesome selection of decorative pieces were used to complete this event. Large lettering invited guests into the DISCO en route to the main reception bar. LOVE lettering created quite the enticing entrance as guests moved into the party tent. This incredible stretch tent, installed by Titan Tents, was decorated with lavish furniture, a sequin bar and incredible florals. The central point of the party tent being a large dance floor and stage. The band took full command of the space, with guests partying long into the night.
Amazing themed props were brought in for this event. Custom made neon lights guided guests through the event space, from food stations to the photo booth. Mirrored props included a vespa for guests for pose with, huge discs to frame the stage, and oh so many mirror balls.
This really was an event that looked good from every angle!